Our company, Child Care Partners, consists of five early learning centers, each with its own director and teachers. Across the centers, we have unifying values, goals, and curricula. Believing that "those who create commit," we foster an atmosphere of collaborative decision-making. Our directors have a role in evaluating the information on proposed changes; likewise, each center director seeks input from her staff when considering changes. We also bring together groups of teachers from our schools for round-table discussions on program issues and problem-solving.
While we may not always agree, we all have a voice!
When hiring new team members, we look for those who value integrity, professionalism, loyalty, empathy, and mutual respect. Our staff puts children first and is dedicated to facilitating intellectual and physical development, as well as supporting children socially and emotionally.
We support our staff with above-average wages, individualized training, and opportunities for professional growth. We have a benefits package that includes Paid Time Off, Health, Dental, Vision, Aflac, Simple IRA, Tuition Assistance, Training Stipends, and more.
Teachers are the heart of our program!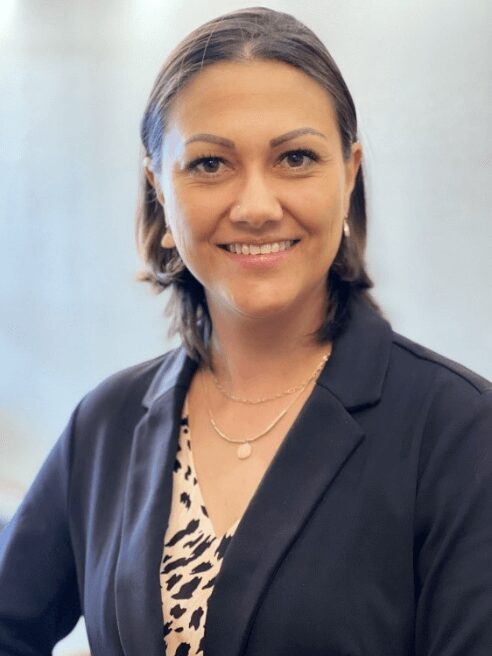 Lauren Carrasco has worked in early childhood education for more than 20 years.         She is a fully licensed State of Colorado Child Care Center Director. In 2008 she joined Child Care Partners as a teacher at our sister school, Colonnade Children's Center. From there she earned her Associate degree from Community College of Denver. Lauren will complete her Bachelor degree in Early Childhood Education from Colorodo Christian University in May 2023.
We are proud to have Lauren as our Director at Porter Children's Center. She provides a quality learning environment where children can build their social and intellectual skills. Lauren believes our curriculum of High/Scope and Conscience Discipline is a strong foundation for future learning and development.
In her free time, Lauren enjoys reading good books, spending time with her daughter, and keeping active by playing softball in slow-pitch leagues.
Marrissa comes from a long line of teachers. Her mother and both grandparents were educators. In their footsteps, Marissa began her career in education as a toddler teacher in 2014. A few years later she was drawn to school management and pursued her director license. In her current leadership position, Marrissa supports and trains our staff as Program Director. She does not merely tell teachers the theory, she actually shows them. She models the implementation of developmentally appropriate practice and best teaching methods for the young child. 
Marrissa trains teachers to create safe and inviting classrooms where children can learn, grow and thrive! Using our High/Scope curriculum, she stresses the concept of children as Active Learners. She encourages teachers to enhance each child's problem solving ability through one-on-one attention.
During her free time, Marrissa enjoys her family life, watching professional and college football games, and staying fit in the gym.